Divorce and Family Lawyer
Nothing Is More Important Than Your Loved Ones. Let Us Represent You.
You will have more than just a lawyer, you will have a friend. We are dedicated to achieving results.
A short clip of a woman sitting side-ways in a small, wooden boat that is sailing on still waters through a majestic canyon. As the boat comes around a wall of the canyon covered in trees, the sun shines on the woman in the boat and the scene opens up to show even more faces of the canyon covered in plants and trees.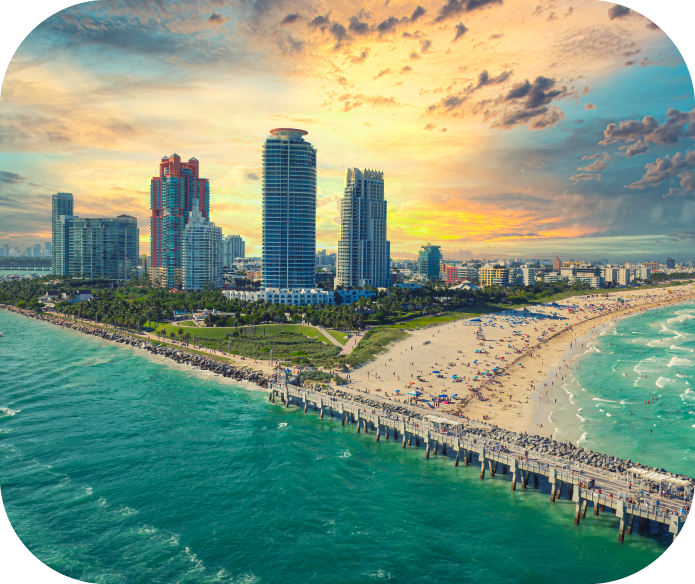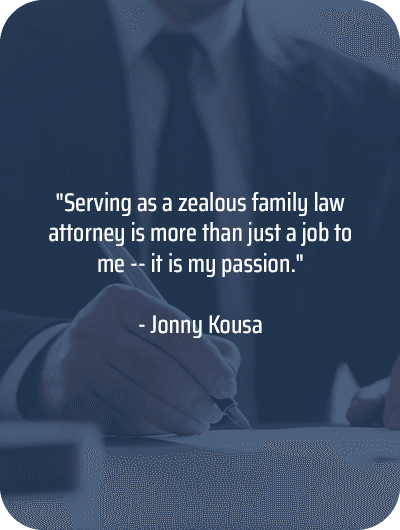 Coconut Creek Divorce Attorney
Your Broward County Family Law Firm
When you're dealing with the adversity of divorce and family law issues, you need aggressive legal representation and sound legal advice. That's where we come in.
The Law Offices of Jonny Kousa, P.L. is a Coconut Creek family law firm serving the South Florida Metropolitan area of Palm Beach County, Broward County, and Miami-Dade County. We are extremely passionate about protecting our clients' rights. We uncover the highly effective and personalized legal solutions that our clients need to secure a favorable outcome. Put our experienced Coconut Creek family law attorney in your corner.
Continue Reading
Read Less
A Track Record of Success
Attorney Jonny Kousa is a zealous divorce attorney with an exceptional track record of success who can provide the individualized attention that you deserve. He has represented hundreds of individuals faced with highly contested divorce and family law matters. Mr. Kousa will do everything in his power to help you feel confident and comfortable every step of the way.
Jonny Kousa
Your Legal Advocate
Why You Should Work with Jonny Kousa
You Will Work Directly With Our Attorney

Hundreds of Cases Successfully Handled

Constant Client Communication

Hands-On Legal Representation

Compassionate in Our Approach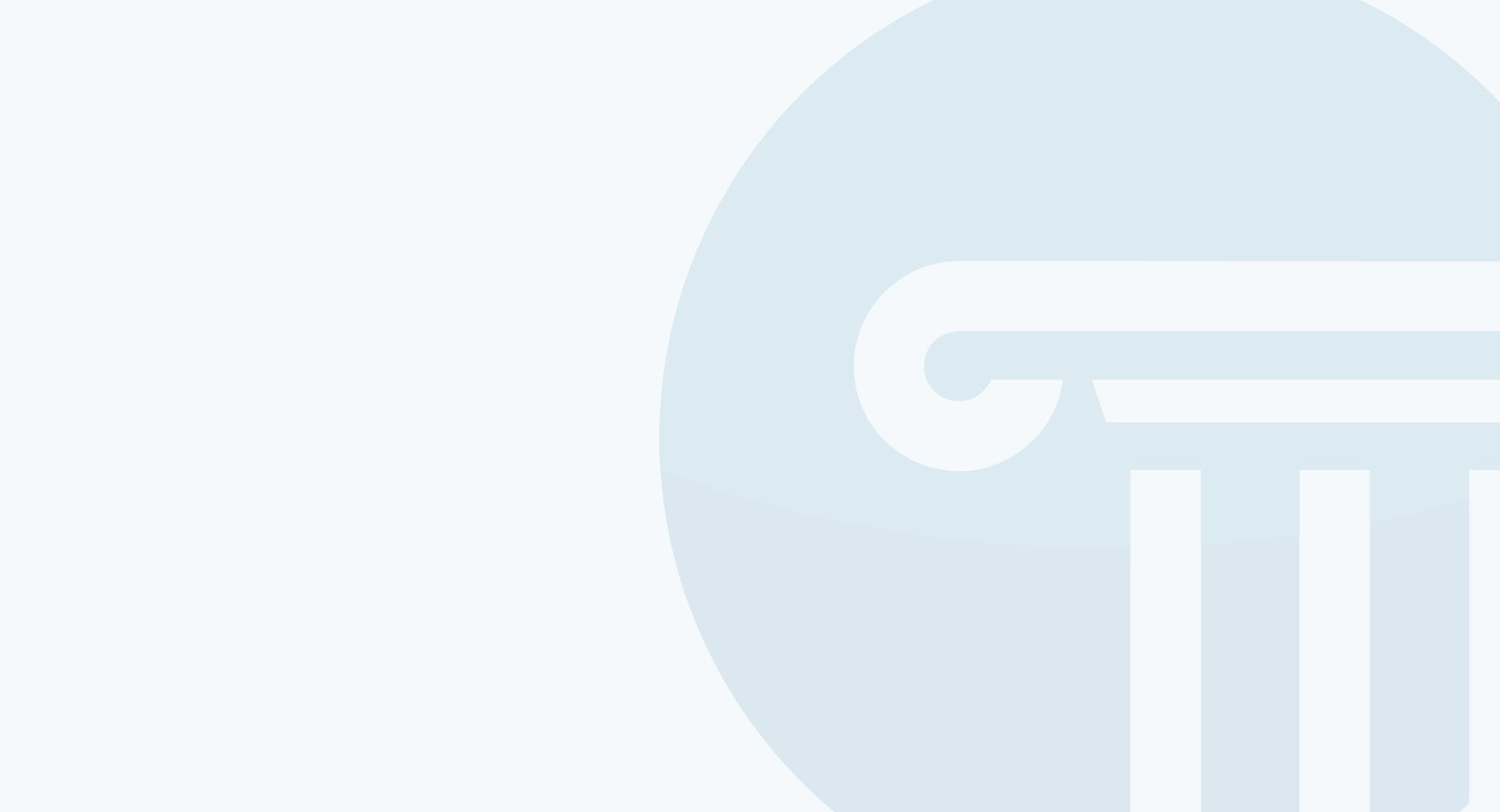 Clients Share Their Stories
"Jonny is truly a champion of leagues in his profession."

Jesus

"Jonny made me and my family feel comfortable as he listened attentively to the things that mattered."

Sheila Williams

"I cannot thank Mr. Kousa enough for helping me get through my legal battle."

Gloria Cosme
Schedule a Free Consultation Today
Let Us Protect Your Rights